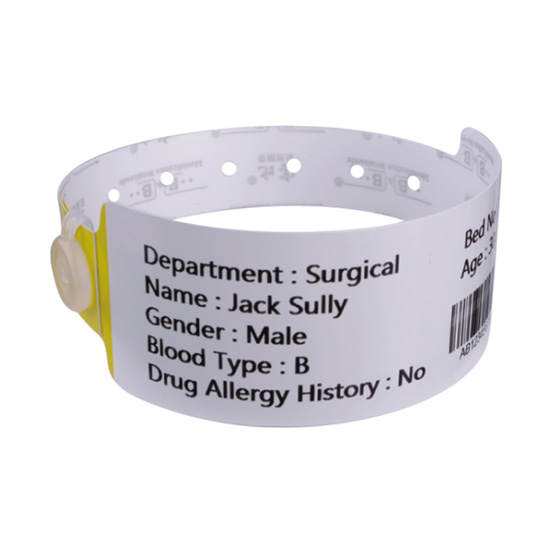 Healthcare Barcode Thermal Printable Wristband
Product details
Specification Parameters
Product News
Use: Patient Identification Wristbands
Type: Snap
Size: Infant(180mmX19mm)
Number of a Package: 100pcs per box
Colors:light blue/Pink/White
B&B Neonatal soft type printing wristband: super soft, anti allergy, anti microbial, clear, thousands of large hospital strongly recommended neonatal soft wristbands choice!
1.Thermal Material.
2.Feature a locking adhesive to prevent transfer.
3.Durable,strong,lightweight and comfortable.
4.More clearly show the patient information, avoid writing errors.
5.Provides high quality barcode for scanning and accurate patient ID.
6.Supports texts,linear and 2D barcodes,photos and graphics.
BAOBIWANXIANG

Leading provider of the Internet of Things industry in China,providing personnel and items identification technology, products and total solutions.It's a high-tech enterprise integrating R&D, production, sales and technical services.Totally obtain 217 patents.

Service Hotline

400-880-6887

400-880-6997

Consult Now

Hot Selling Products