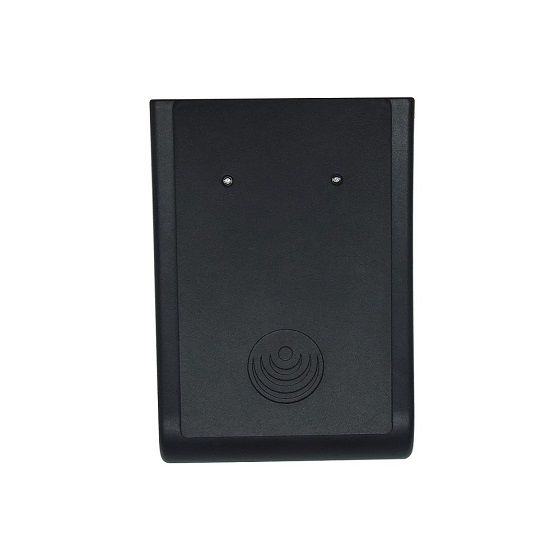 HF RFID Desktop Reader BBR720
Product details
Specification Parameters
Product News
Designed, R&D by BAOBIWANXIANG, BBR720 is a high frequency RFID desktop reader with operation frequency of 13.56MHz.
Through USB interface and BBR720 compatible application development tools, it is easy to set up a RFID solution and offer safe and convenience for the realization of intelligent recording, collection, identification.
Applications: Public Transportation, Access Management, Electronic toll Collection, Car Parking, School and Campus Cards, Employee Cards, Internet Cafes, Loyalty, Event Ticketing, Voucher and Coupons, Product Authentication, Electronic Shelf Labels
Features
Support RFID (HF/NFC) reading and writing
Connect to a computer via the USB, WIFI or Ethernet
Reading distance: within 5cm
Stable read and write distance, strong anticollision ability
High efficiency: Reading and writing speed less than 70ms
Small size, easy to carry
Support various assembly method (hanging or desktop)
The application interface easily supports program development
BAOBIWANXIANG HF Reader BBR720 is a passive high-frequency RFID reader based on 13.56 MHz designed and manufactured by BAOBIWANXIANG Company.
Technical parameters:
Radio Frequency Protocol: Support ISO/IEC 14443 Type A, NFC Forum TAG Type 1, 2, 3 and 4
Working frequency: 13.56 MHz
Read speed: <70ms
Power supply: +5VDC
Power consumption: <2W
Work status indication: buzzer, power indicator, reading indicator
Reading Distance: <5cm
Communication interface: USB
Operating temperature: - 20 ~70
Humidity: 5%~95RH
Antenna: built-in
Dimension: 93mm*33mm*134.5
Net weight: 0.1 kg
BAOBIWANXIANG

Leading provider of the Internet of Things industry in China,providing personnel and items identification technology, products and total solutions.It's a high-tech enterprise integrating R&D, production, sales and technical services.Totally obtain 217 patents.

Service Hotline

400-880-6887

400-880-6997

Consult Now

Hot Selling Products