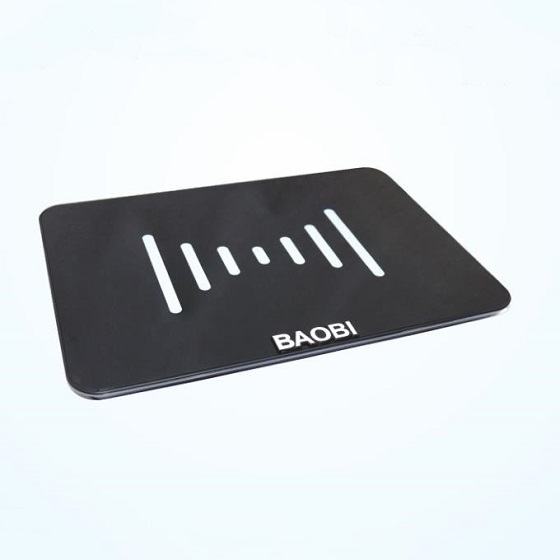 RFID Desktop All-in-one BBR750
Product details
Specification Parameters
Product News
Product Features
BBR750 all - in - one is with fashion appearance, beautiful and easy to install.
Suitable for RFID UHF label reading, writing and other binding operations.
With indicator light and warning tone, switch button, user-friendly design, it is convenient for users to get started quickly.
Support 18000-6C UHF RFID protocol, support FCC902-928Mhz or other specified specifications (ETSI (EU) 865.6-867.6MHz or MIC (Korea) 910-914MHz or SRRC-MII (P.R.China) 920-925MHz)
Excellent label chip compatibility, supporting Alien H3, Impinj M series, NXP G2x * & G2i * series, ID Cool Log label chip, unique in tag compatibility industry.
Label/Transport Protocol
Labeling protocol: EPC Class 1 Gen 2 (ISO18000-6C)
RF interface parameters
Antenna connector: built-in one 4.5dBic high-performance antenna
RF output: 0~27dBm (0.01dBm adjustable)
Frequency characteristics: SRRC-MII 920.1– 924.9 MHz(P.R.China) FCC917.4-927.2MHz(NA)
ETSI865.6-867.6MHz(EU)
KCC917-923.5MHz(Korea)
MIC916.8-923.4(Japan)
TRAI865-867 MHZ (India)
ACMA920-926MHz(Australia)
OPEN859-873MHz AND 915-930MHz Customizable channel plan.
Transmission control interface
Connector: USB interface
Indicator light: two-color
Physical characteristics
Dimensions: 385(length)*270(width)*20(height)mm
Weight: 1800g
powered by
DC supply voltage: DC 12V
DC current: 2A
ESD protection
Power signal: ±8kV contact discharge; ±15kV air discharge
Antenna signal: ±4kV contact discharge; ±15kV air discharge
performance
Label reading rate: more than 200 sheets/sec
communication method
Communication interface: USB interface
Environmental characteristics
Working temperature: -10℃to+50℃
Storage temperature: -20℃to+65℃
Relative humidity: 5-95% non-condensing
Authentication and security
Related certification: RFID module complies with: FCC 47CFR CH.1Part15
Other: RoHS
BAOBIWANXIANG

Leading provider of the Internet of Things industry in China,providing personnel and items identification technology, products and total solutions.It's a high-tech enterprise integrating R&D, production, sales and technical services.Totally obtain 217 patents.

Service Hotline

Consult Now

Hot Selling Products