BAOBIWANXIANG

Leading provider of the Internet of Things industry in China,providing personnel and items identification technology, products and total solutions.It's a high-tech enterprise integrating R&D, production, sales and technical services.Totally obtain 217 patents.

Service Hotline

400-880-6887

400-880-6997

Consult Now

Face Recognition Solution
Face Recognition Time Attendance Access Control Cloud System-Enterprises and Institutions Application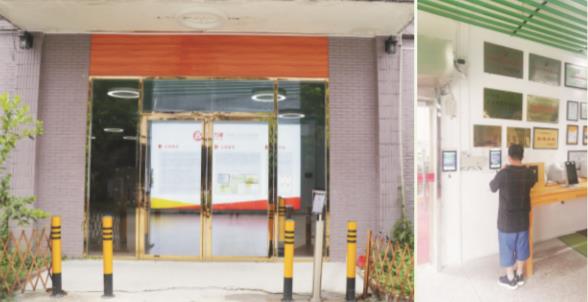 Project background
With the large-scale development of commercial buildings and high-end office buildings, more and more entrance and exit control places choose to deploy intelligent access control management systems to achieve high-efficiency and high-security access rights management. To
For government agencies, enterprises and institutions, the entrance and exit control has the characteristics of high management latitude, complicated management objects, and high technical quality requirements. Choosing appropriate access control and attendance information systems is an indispensable part of enterprise information management and rational management.
Introduction
Based on the advantages of face recognition technology and mobile development technology, BAOBIWANXIANG launched the BAOBIWANXIANG non-sensing access control and attendance cloud system solution, which uses non-sensing face recognition for access control and attendance control to provide guarantee for normal and standardized operations of various enterprises.
BAOBIWANXIANG Time Attendance Access Control Cloud System Solution:
Face recognition and identity verification at the entrance of the unit
Unit attendance, work and get off work, set shift clocking
Attendance records, export ledger management
Unit leader big data background
Inbound visitor appointment registration, personal identification verification
Solution advantage
Face recognition
Recognition of employee identity and access control by swiping the face, inductive passage, safe and reliable, and high recognition efficiency.
Attendance
Through the attendance module, in-service employees can check in according to the on-duty and off-duty time in time, check the check-in time zone every day, and generate exceptions and reminders in real time.
Visitor control
For temporary visitors to government agencies, enterprises and institutions, it is necessary to strictly perform on-site registration of ID cards, collection of face and body temperature, and control of vehicle license plates, verification of person ID and body temperature registration, all in one step.
Management Ledger
Face recognition, access control, attendance records, temperature measurement records, and visitor registration form detailed accounts.
Solution products
Face Recognition Access Control Time Attendance Terminal BV7257S-F10-80W
Face Recognition Cloud Platform User Background
Face Recognition Cloud Platform Device APP
Face Recognition Cloud Platform User APP